If you are in Bogota, you can conserve and visit our natural reserve "Guaginasie", adopt a tree or plant it your self. We offer an unforgettable environmental experience. ESPAÑOL Si te encuentras en Bogotá, puedes conservar y visitar nuestra reserva natural "Guaginasie", adoptar un árbol o sembrarlo tu mismo. Ofrecemos una experiencia ambiental inolvidable.

5

ADOPTIONS

---

Huila, Colombia has some of the most amazing ecosystems in the country. Visit San Agustin, Huila and conserve "La Mariposa", our natural reserve a few kilometers away in Palestina. ESPAÑOL Huila, Colombia tiene algunos de los ecosistemas más sorprendentes del país. Visita San Agustín, Huila y conserva "La Mariposa", nuestra reserva natural a pocos kilómetros de distancia en Palestina.

20

ADOPTIONS

---

Visit San Gil, Santander and help us recovering our water saving forests. Staying in our green hotels in this Colombian water region you can live a real environmental experience conserving our natural reserve "El Volcan". ESPAÑOL Visita San Gil, Santander y ayúdanos a recuperar nuestros bosques de agua. En nuestros hoteles ecológicos puede vivir una experiencia ambiental real conservando nuestra reserva natural "El Volcán".

1

ADOPTIONS

---
---
LEARN ABOUT US
​HELP US CONSERVING AND RECOVERING OUR AMAZING NATURAL LOCATIONS
---
---
About GreenRunners.

We conserve and recover native colombian ecosystems reforesting with endemic trees and generating working opportunities for local environmental leaders.

​ESPAÑOL Conservamos y recuperamos ecosistemas nativos colombianos reforestando con especies endémicas y generando empleo para líderes ambientales locales.

---
Conserve #WaterSavingForests

#ConservaBosquesDeAgua

VR360 - Water VS desert

​DESIERTO VS BOSQUE NATIVO - GreenRunners is a conservation and reforestation program in compliance with the Sustainable Development Objectives that structure national policies for climate change mitigation.

#PromoteGreenRunners
---
We have designed a conservation / reforestation plan for each Environmental Corridor verified by National Authorities.

Hemos diseñado un plan de conservación/ reforestación para cada Corredor Ambiental verificado por Autoridades Nacionales.
---
ENVIRONMENTAL AWARDS & CERTIFICATIONS
---
| | |
| --- | --- |
| Committed with UN Goal #15 | --- |
---
---
Powered by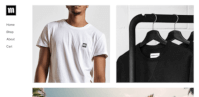 Create your own unique website with customizable templates.