We offer a special service for companies of the tourism sector in Colombia,

for compliance with the

NTS-TS standard and easy incorporation to our program for hotels and hostels. ESPAÑOL Ofrecemos un servicio especial para empresas del sector turismo para el cumplimiento de la Norma Técnica NTS-TS y una fácil incorporación a nuestro programa para hoteles y hostales.

50

TREES PLANTED

---

Invest in our environmental program to finance the conservation plans in our land properties, generating and promoting environmental education for your employees and clients

. ESPAÑOL Invierta en el programa de gestión ambiental para financiar los planes de conservación en nuestras propiedades, generando y promoviendo educación ambiental para empleados y clientes.

New service

Environmental management.

---

Visit amazing locations and help us recovering our water saving forests. Adopt endangered species with

an unforgettable educative environmental experience.

ESPAÑOL Visita locaciones únicas y ayúdanos a recuperar nuestros bosques de agua, adopta especies en peligro para vivir una experiencia ambiental real conservando nuestra reservas naturales y santuarios de animales y plantas endémicos.

121

TREES PLANTED

---
---
GreenRunners S.A.S

Digital platform dedicated to promote the reforestation and conservation of endemic ecosystems in private land properties to preserve the water production and retention that supports and ensure the sustainability of the agricultural areas of each region and the planet´s refrigeration.

ESPAÑOL. Plataforma digital dedicada a promover la reforestación y conservación de ecosistemas endémicos en propiedades privadas de tierra para preservar la retención de agua que sostiene la producción agropecuaria de cada región y asegurar la refrigeración del planeta.


---
VERIFICATION INDICATORS / Verifique nuestros indicadores de sostenibilidad:

FOREST RESOURCE / Recurso forestal.

WATER RESOURCE / Recurso hídrico.

BIODIVERSITY / Estado general del ecosistema en base a su diversidad y especies claves.

​

LOCAL COMMUNITIES INVOLVEMENT /

Empleos verdes a familias locales.
---
LEARN ABOUT US
​HELP US CONSERVING AND RECOVERING OUR AMAZING NATURAL LOCATIONS
---
---
About GreenRunners.

We conserve and recover native colombian ecosystems reforesting with endemic trees and generating working opportunities for local environmental leaders.

​ESPAÑOL Conservamos y recuperamos ecosistemas nativos colombianos reforestando con especies endémicas y generando empleo para líderes ambientales locales.

---
Conserve #WaterSavingForests

#ConservaBosquesDeAgua

VR360 - Water VS desert

​DESIERTO VS BOSQUE NATIVO - GreenRunners is a conservation and reforestation program in compliance with the Sustainable Development Objectives that structure national policies for climate change mitigation.

#PromoteGreenRunners
---
We promote and verify a conservation / reforestation zone for each Land Property.

Promovemos y verificamos una zona de conservación/ reforestación para cada Propiedad.
---
ENVIRONMENTAL AWARDS & CERTIFICATIONS
---
| | |
| --- | --- |
| Committed with UN Goal #15 | --- |
---
---
Powered by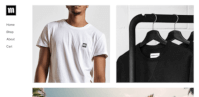 Create your own unique website with customizable templates.